Over £15,000 raised at the inaugural Maddie Rose golf day!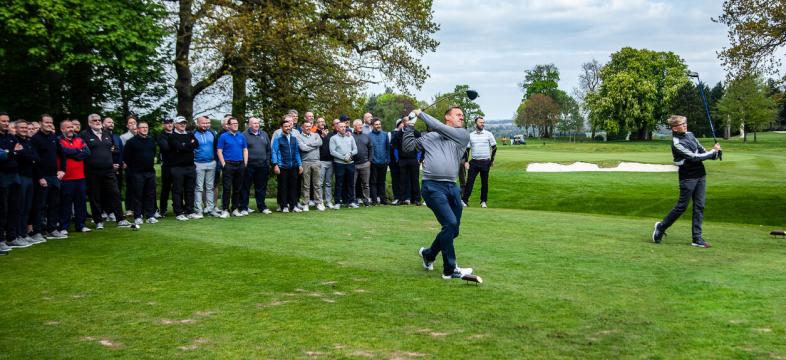 The inaugural Maddie Rose Invitational golf day took place on Friday 29th of April, at the beautiful Thonock Park Golf Course in Gainsborough. The event was organised by Polypipe Civils and Green Urbanisation, Horncastle to raise funds for a wonderful charity which has close links to the site.
The event proved extremely popular with donations and teams coming from over 50 Companies associated with Polypipe's Supply Chain, the generosity and demand was absolutely overwhelming with over 100 people attending the event and over £15,000 raised for the Maddie Rose Campaign. The campaign aims to inspire young people to discover the varied and rewarding careers available in the Supplier and Merchanting sector as well as the wider Construction and Built Environment Industry.
Maddie's brother and father opened the event with the Ceremonial Tee shot on the first before the other teams took to their holes for a shotgun start. Thank you to everyone who attended and helped raise such an incredible amount. The day was a fantastic success, with many organisations from the Construction Industry coming together to support the Maddie Rose Campaign.
Steve Lovett, Ashley Bell and Mick Shaw of Polypipe were inspired to create the event following a company conference. Lovett said, "We wanted to bring people together and raise funds for the Maddie Rose Campaign which is close to all our hearts at Polypipe. The backing and support we have had from our supply chain has been incredible and we are so thankful for the generosity shown by all. The feedback we have received from the event has been amazing, so we are looking forward to going bigger and better in 2023."
If you would like to find out how you can support The Maddie Rose Campaign, please visit the campaign page or get in touch. A massive thank you again to those who attended the event, Polypipe Civils and Green Urbanisation and the sponsors, all of which made this event not only possible, but also a great success!